Congratulations to our ACPS Junior Member, Ryder Richardson. He is the 2022 USEF Youth Sportsmanship Award winner in recognition of his contributions and achievements. He was nominated for the award by the ACPS and the USHJA.
He traveled to the USEF Winter Meeting to accept his award with his proud mother and grandmother. He was honored at the 2023 USEF Winter Meeting in Lexington, where he gave an inspirational acceptance speech. The audience absolutely loved it. He was also celebrated at the Horse of the Year Awards banquet for winning the Connemara Halfbred Jumper of the Year! His pony and best friend is RR Cool Play, a 2010 Halfbred gelding by Bentley O'Dea and out of Corner Oak Penelope.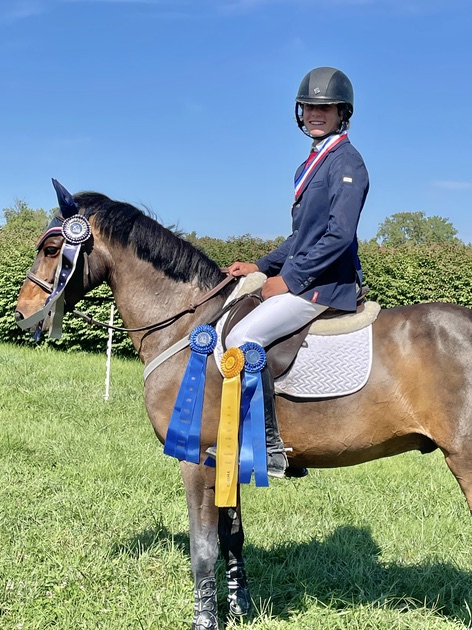 Cathy Blackmon and Linda Haines were thrilled to represent ACPS at the Pegasus Awards Dinner to celebrate with Ryder.